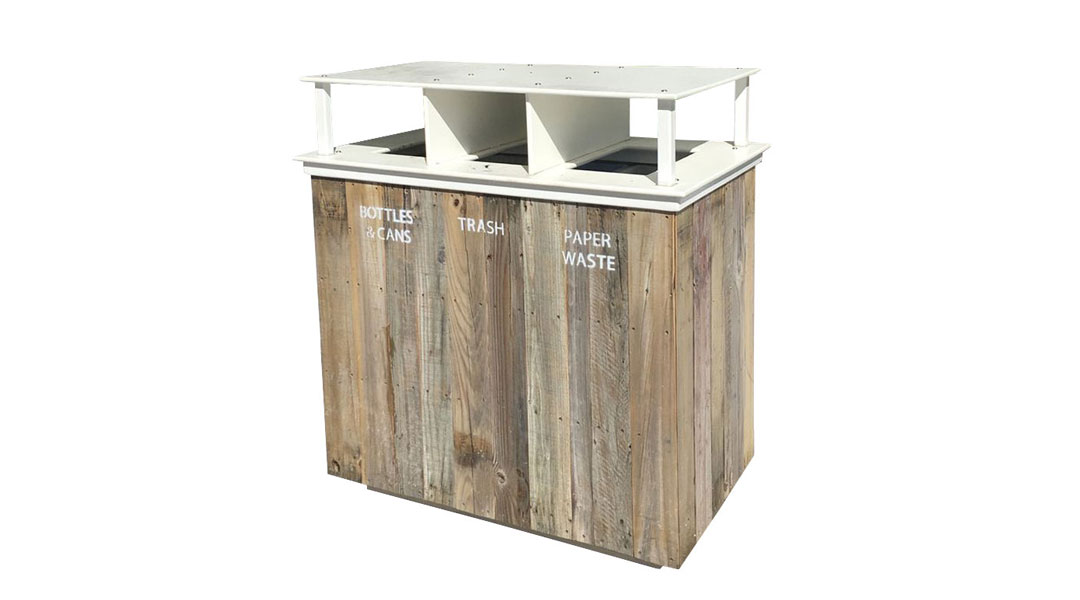 Recycling and waste bin in reclaimed wood at 1 Hotel South Beach
Our high-quality custom bins are designed and built to order. We use only stainless steel hardware, marine grade starboard® tops and a wide range of the most durable materials and finishes available.
Concept and design stage
Our waste bins are designed and built to order at our factory in Miami. Explore our online selection of proven designs, or we can design and build custom bins for you. Standard delivery time is normally 4-6 weeks from approval of designs. Design fee and applicable sales tax are included.
We use prime, pressure treated wood for all structural wood members as well as high-quality paints and primers for maximum durability. Stainless steel is used for all hardware (screws, hinges, locks & latches.)